Leonardo Helicopters has signed a €346 million ($396 million) contract with Italy's national armaments directorate covering the sale of 18 AW169Ms to Austria under a government-to-government deal.
Vienna is to acquire six of the light utility helicopters (LUHs) as B-model trainers, plus 12 in an "advanced multirole" configuration with mission equipment and weapon systems.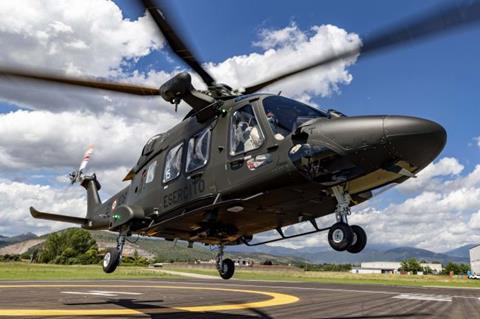 Deliveries of the AW169Ms are due to begin by year-end and run until 2026, as Austria replaces its fleet of 1960s-era Aerospatiale Alouette IIIs.
The contract also includes options for a further 18 examples of the medium-twin helicopter, plus a support and training package.
Austrian crews will benefit from inital training delivered by the Italian army, which already operates the AW169M LUH.
Preliminary agreement on the sale was reached between the two nations on 2 December 2021.