MD Helicopters is hopeful that it will have a new owner in place by the summer, ending a sale process that has rumbled on for the past four years.
"We have met with several potential purchasers of the company," said Nick Nenadovic, vice-president of aftermarket and customer support at the Mesa, Arizona helicopter manufacturer, speaking at the Heli-Expo show in Dallas.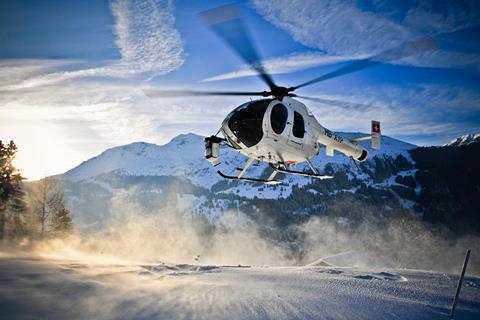 "We are narrowing it down to the best few and we are hoping that within the next 90 days we can make an announcement on the sale process."
Nenadovic declines to disclose the identity of the potential buyer, but says due diligence is ongoing.
The sale process stems from the bankruptcy of companies associated with former chief executive Lynn Tilton and her private equity firm Patriarch Partners, which owned MD Helicopters.
Tilton resigned from her position at MD Helicopters in March 2020 after a bankruptcy court ordered the sale of the business. She was replaced by Alan Carr the following month, who was tasked with turning the manufacturer around and preparing it for sale.
That restructuring is now beginning to bear fruit, says Jason Lindauer, vice-president of military and commercial sales, with 13 orders booked in 2021, all for the civil market.
Backlog now stands at 10 aircraft, but the manufacturer expects to make around 24-36 deliveries over the next 18 months, based on the current level of customer interest.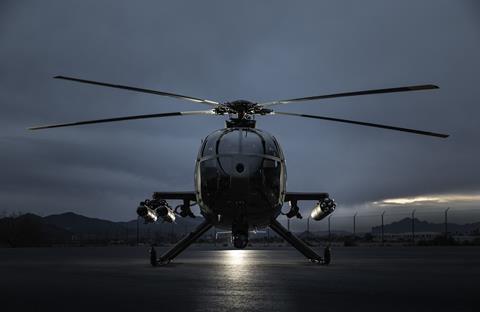 Production is now focused solely on the MD 500 and MD 530 light-singles, which use a conventional tail rotor rather than MD Helicopters' distinctive NOTAR system.
No NOTAR-equipped aircraft are currently being built, but the airframer is shortly to begin an engine upgrade programme for existing MD 520Ns, which gain a new Rolls-Royce M250-C30 powerplant to increase hot and high performance.
A supplemental type certificate for the modification is expected before year-end and MD Helicopters has a letter of intent with an undisclosed customer for the first five aircraft, says Lindauer, but has received interest from operators for a total of around 40 units.
Ultimately MD Helicopters could look to revive production of NOTAR-equipped aircraft, which also include the MD 600 and MD 902, but that is unlikely to take place until the sale process completes, says Nenadovic.
In recent years, the airframer has benefited from a so-called Indefinite Delivery/Indefinite Quantity contract with the US government, which has enabled it to supply MD 530s to foreign militaries such as Afghanistan, Lebanon and Malaysia.
That contract expires in September and MD Helicopters is hopeful that additional sales can be booked before that point.