Milestone Aviation has signed a deal with Offshore Helicopter Services (OHS) – newly acquired by South Africa's Ultimate Aviation – covering the lease of five Sikorsky S-92 heavy-twins.
Configured for offshore oil and gas crew change operations, the five S-92s include three already on lease to the company and the placement of two additional examples to be delivered this year.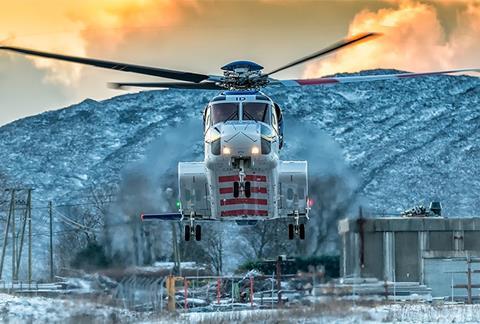 "As part of our fleet strategy to meet increased demand from customers and improve airframe utilisation, we have chosen to phase out our first-generation S-92s and replace them with younger aircraft," says Paul Kelsall, managing director of OHS.
Consultancy Air & Sea Analytics identifes the two S-92s that have been phased out as MSNs 920006 and 920008, a pair of 2004-built examples on lease from Milestone.
Cirium fleets data lists six UK-registered Milestone S-92s as currently in storage. Based on their age, the most likely candidates to join the operator are currently registered as G-CGYW, G-CHKI and G-VING. Ironically, the latter aircraft was formerly utilised by one of OHS's predecessors – Babcock Mission Critical Services Offshore.
OHS was acquired by Ultimate Aviation on 3 April having been put up for sale by CHC Group after the UK competition regulator forced its divestment.
CHC had previously purchased the business – which includes operations in Australia, Denmark and the UK – from Babcock but was forced to hold it at arm's length while the competition probe was conducted.