Boeing has secured a deal to supply Morocco with 24 AH-64E Apache attack helicopters.
The deal makes Morocco the 17th country to obtain the AH-64, says Boeing. Deliveries will start in 2024.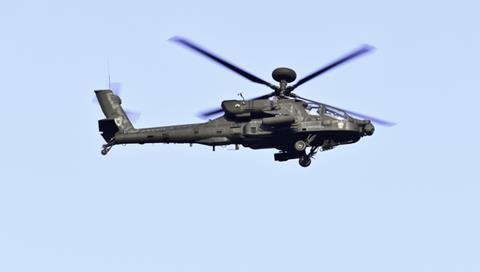 "This is another step forward in our long partnership with the Kingdom of Morocco," says Jeff Shockey, vice-president global marketing and sales of Boeing Defense, Space & Security.
"Worldwide demand for the Apache is growing and we are proud to provide this best-in-class capability to Morocco," he adds.
The deal will be conducted under the auspices of the US government's Foreign Military Sales process via a contract with the US Army.
A November 2019 US Defense Security Cooperation Agency statement covering the Morocco sale valued the deal at $4.25 billion, and included an option for 12 additional AH-64Es.
The notice also said that Rabat was approved to buy 21 manned-unmanned teaming video receivers and 39 manned-unmanned teaming air-to-air-to-ground kits. A manned-unmanned teaming kit would allow an Apache pilot to take over the flight controls and video feed of a nearby unmanned air vehicle.
Boeing adds that it has a long history in Morocco. It is a partner in the country's MATIS Aerospace joint venture, which produces wire bundles and harnesses. In 2016, it entered a memorandum of understanding with Rabat "to create an ecosystem of aircraft equipment suppliers".