The organiser of Singapore's biennial Rotorcraft Asia and Unmanned Systems Asia (RCA-UMSA) event have postponed the show three months to 27-29 July 2021.
The show, co-located at Changi Exhibition Centre with the Imdex naval show, had originally been planned for 30 March to 1 April 2021.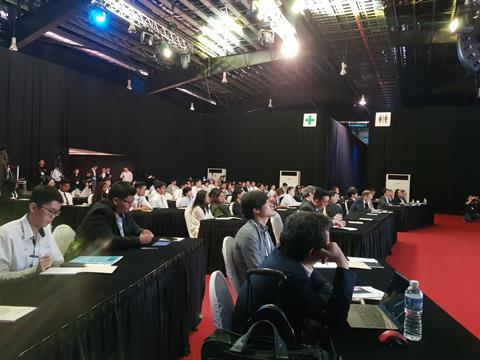 "In light of significant transformations that are precipitated by the current pandemic, RCA-UMSA 2021 will be rescheduled to 27-29 July 2021, at the Singapore Changi Exhibition Centre," says show organiser Experia Events.
Rotorcraft Asia focuses on the civilian helicopter market in the Asia-Pacific, while Unmanned Systems Asia looks at commercial applications of unmmanned aerial vehicles. The emergent field of Urban Air Mobility was also a focus point at the 2019 event.
The change follows a challenging year for air shows amid the coronavirus pandemic. Although the 2020 iteration of the Singapore Airshow went ahead in February, July's Farnborough Airshow was replaced by a virtual event.
In addition, November's Airshow China in Zhuhai has been cancelled. Numerous other shows and conferences for have also been cancelled throughout the year.
Singapore has largely contained local transmission of coronavirus, but there are still significant restrictions around international travel.