Russian Helicopters has delivered the first serial-production Mil Mi-38 to a civil customer, with the heavy-twin to be used for VIP transport missions.
Acquired by Gazprombank Leasing, the 15.6t rotorcraft will be operated by Moscow-based Russian Helicopter Systems.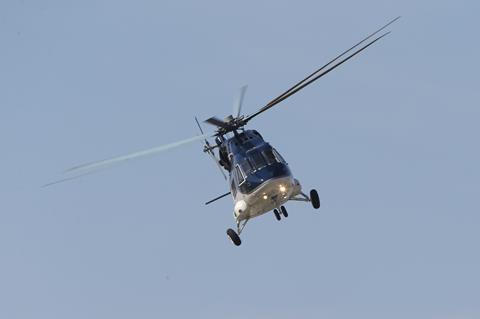 Russian Helicopters forecasts a market for 100 units of the Mi-38 in the period to 2030, says director general Andrei Boginsky.
"The delivery of the first serial Mi-38 is an important step, confirming that [manufacturer] Kazan Helicopters is ready for serial delivery of this type of machine to both commercial operators and governments," he says.
Although Russian Helicopters displayed a VIP-roled Mi-38 at the MAKS Moscow and Dubai air shows last year, it is also promoting the type for offshore and utility transport missions.
Russian certification of the Mi-38, which is powered by twin Klimov TV7-117V engines, was obtained in December 2015. Cirium's fleets data records two previous deliveries to the Russian air force.
Meanwhile, Russian regulators have also approved a VIP modification for the Kazan Ansat light-twin.
Under the manafacturer's "Aurus" configuration, the Ansat can accommodate two VIPs, plus three other passengers.
"In the very near future, the Ansat Aurus design will gain its first operator, and the interest shown in this helicopter at the MAKS air show allows us to hope for new orders," says Boginsky.