Russian Helicopters has begun serial production of the Mil Mi-35P after confirming the performance of the upgraded variant.
In addition, the airframer appears to have secured its first export order for the attack helicopter, although it declines to reveal the customer's identity.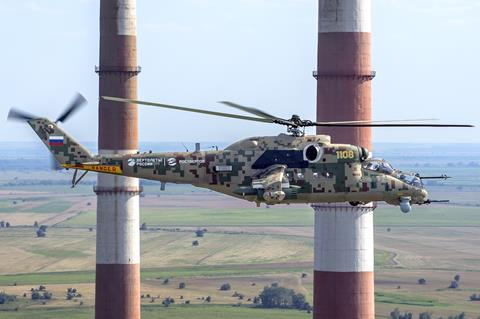 "Last year we demonstrated the aircraft to a number of potential customers, and today we can confidently say that the helicopter is in demand; we have launched serial production of the Mi-35P under the first contract with a foreign customer," says Andrey Boginsky, director general of Russian Helicopters.
Conducted at the facilities of manufacturer Rostvertol in Rostov-on-Don, a series of test flights were performed to confirm the performance of the aircraft following its enhancement.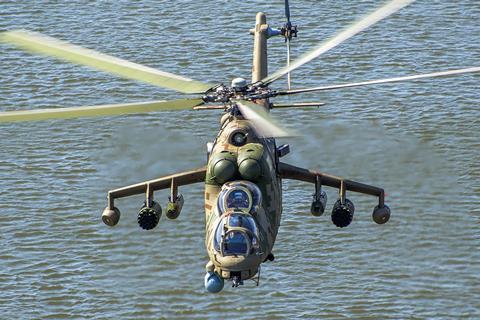 Modifications include improvements to its weapons and targeting systems, plus new digital automatic flight controls.
Armaments include a chin-mounted twin-barrelled 23mm cannon, S-8 and S-13 rockets and guided or unguided missiles.