Japan's Shin-Nihon Helicopters has taken delivery of two Bell 407GXi helicopters, making it the country's first operator of the type.
The helicopters will be used for power-line patrol missions on behalf of electric power companies, says Bell.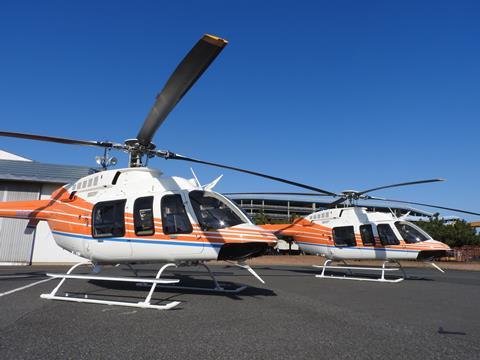 "The Bell 407GXi builds on its heritage as a helicopter that is known for responsive and smooth operation, versatility, and efficient engine power," says Jacinto Monge, managing director for Bell North Asia.
"Coupled with low operating costs, the Bell 407GXi is the ideal choice for Shin-Nihon Helicopters whose focus is on conducting their utility missions safely and efficiently."
According to Cirium fleets data, Shin-Nihon Helicopters has 15 in service helicopters, all produced by Bell. Its fleet comprises four Bell 206s, six Bell 407s (including the new 407GXis), one 412EP, three 427s, and one 204.