The Republic of Singapore Air Force (RSAF) has started taking delivery of its new Boeing CH-47F Chinook helicopters.
According to a 26 March Facebook post, the first examples will go to the RSAF helicopter detachment in Oakey, Australia.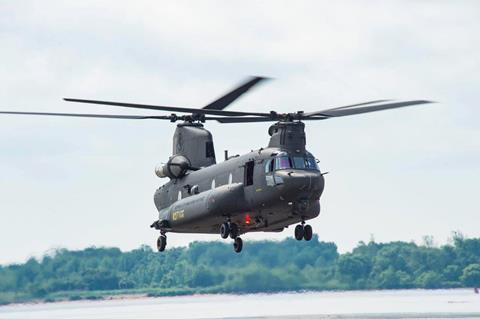 This, it says, "will enable the RSAF to leverage the vast airspace and terrain for more realistic training."
While RSAF aircraft are a common sight in Singapore's skies, the small size of the Southeast Asian city state creates training challenges.
"The CH-47F is an advanced helicopter with a fully integrated, digital cockpit management system, and advanced cargo-handling capabilities," says RSAF.
"These features, coupled with capabilities such as an enhanced self-protection suite and Satellite Communication (SATCOM) system, will enable it to better meet the SAF's lift requirements."
RSAF lists several missions for CH-47F including search and rescue, aeromedical evacuation, and humanitarian assistance and disaster relief.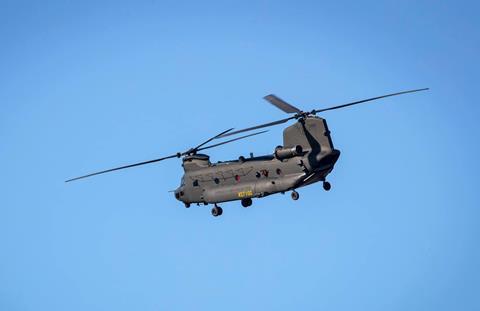 The CH-47F will replace the RSAF's fleet of CH-47SDs, which have served since 1994.
Though Singapore does not divulge aircraft numbers, Cirium fleets data suggests that it will receive a total of 10 CH-47Fs. Cirium fleets data also shows that it operates 15 CH-47SDs with an average age of 21.4 years.
The CH-47Fs are part of a broader update to RSAF rotorcraft capabilities. In late March it took delivery of the first of Airbus Helicopters H225M to replace the AS332 Super Puma.
Both the H225M and CH-47F were ordered in 2016.