The Republic of Korea will procure up to 40 of Bell's 505 Jet Ranger X helicopters for training army and naval pilots.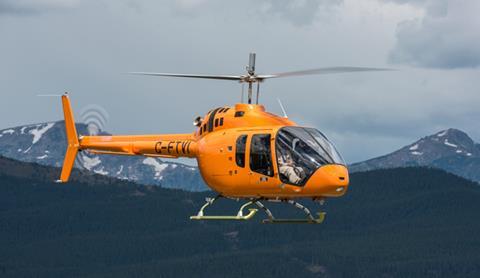 Announcing the contract on 17 May, Textron subsidiary Bell says it will produce and deliver the aircraft to Seoul by 2025.
"The Republic of Korea's selection of the Bell 505 after a rigorous review process confirms it is the preferred next-generation military helicopter trainer globally for training pilots," says Patrick Moulay, Bell's senior vice-president for international commercial sales.
This was not South Korea's first attempt at securing a basic flight trainer helicopter. Two previous attempts in 2018 and 2015 fell through for reasons related to technical performance and cost, FlightGlobal reported.
Seoul's Defense Acquisition Program Administration launched a third attempt in late 2020, at which time Bell put forward the 505.
The 505s will be delivered to both the Republic of Korea army and navy. The services will join the Indonesian navy, Jamaican air force, Japanese coast guard, Montenegro Defence Force and United Arab Emirates military in using Bell 505s as training helicopters.
Bell says the worldwide fleet of single-engined 505s notched its 100,000 flight hour in February 2022. More than 360 of the aircraft have been delivered to customers globally since 2017.