Subaru has conducted the first delivery of the Subaru Bell 412EPX, with the rotorcraft going to Japan's National Police Agency.
This marks the first time the most advanced version of the Bell 412 has been delivered, says Subaru.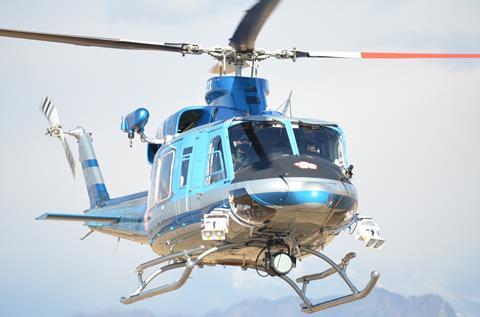 "The Subaru Bell 412EPX is designed to operate in demanding weather conditions and is built to support policing, firefighting, and disaster prevention and response missions for countries around the world," says Subaru.
In June 2019, Subaru and Bell announced that the Japan National Police Agency would be the launch customer for the new rotorcraft.
Bell and Subaru jointly developed the 412EPX, which is foundation of the UH-2 utility helicopter that will be acquired by the Japanese Ground Defense Force to replace it UH-1Js.
Subaru has promoted the 412EPX overseas, following its certification in July 2018.
Upgrades over the previous 412EPI are mainly focused on the transmission and rotor mast, to which Subaru has made extensive contributions, allowing it to withstand higher torque loads.
The changes enable an increase in maximum take-off weight to 5,530kg (12,200lb) internally - almost 5,900kg with an external load – from 5,400kg previously.
Powered by twin 1,120shp (837kW) Pratt & Whitney Canada PT6-9 engines, the EPX also features the latest version of Bell's BasiX Pro avionics suite.