Japan's Sumitomo Mitsui Finance and Leasing Co (SMFL) is to take a 35% stake in helicopter lessor LCI.
Following the stake acquisition, LCI parent Libra Group and SMFL will also "grow LCI's business by $1.5 billion over the coming years, with significant capital investment by shareholders,", says Libra Group.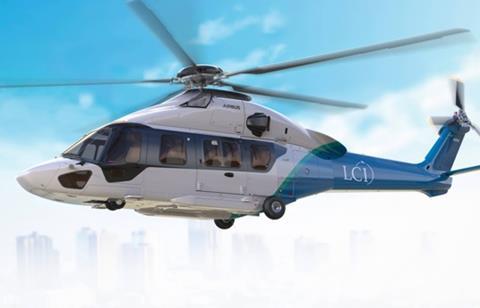 Libra did not disclose the amount that SMFL will pay for the stake in LCI.
LCI and SMFL have been partners in a helicopter leasing joint venture since 2020. Originally, that partnership was valued at $230 million and involved 19 helicopters, but this has grown to over 50 aircraft and is valued over $550 million.
"We relish this opportunity to make a significant equity investment into LCI and to deepen our relationship with Libra Group, a business partner that has already won our respect and admiration," says SMFL president Masaki Tachibana.
"The investment by SMFL into LCI is the next step in what we hope will be a series of strategic collaborations across the helicopter and relevant industries, which enables both of us to further strengthen LCI's business. Libra Group shares our values and commitment to UN Sustainable Development Goals, and we see many exciting opportunities ahead for partnership, innovation, and impact to societies."
LCI chief executive Jaspal Jandu recently said that that the helicopter market is "tight" with demand outstripping supply.
Speaking at the recent Heli-Expo event in Atlanta, he noted brisk demand from all sectors – including oil and gas, emergency medical services, and offshore wind. This coincides with a manufacturing sector struggling to ramp up production of new helicopters or supply spare parts in a timely fashion.