The UK Ministry of Defence (MoD) has ordered an additional batch of four Airbus Helicopters H145 Jupiter trainers for operation by the Ascent Flight Training joint venture.
Part of a contract amendment worth £183 million ($238 million) that also includes an additional simulator and infrastructure improvements, delivery of the new helicopters is due to begin in 2020.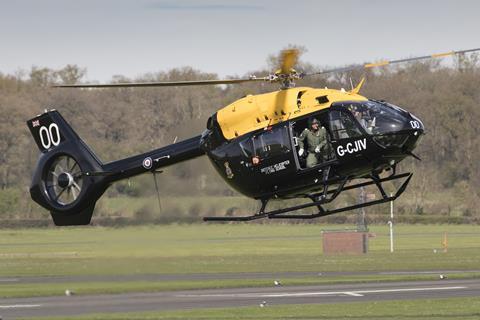 Ascent already operates a fleet of three Jupiter HT1 helicopters, alongside 29 of the smaller H135 Juno HT1s, at the tri-service Defence Helicopter Flying School (DHFS) at the Royal Air Force's Shawbury base under its Military Flying Training System contract.
But Ascent needs to create additional capacity for rear crew training, which cannot be performed using the Juno fleet.
In addition, because some rear crews destined for rotary-wing service still undertake some training on fixed-wing aircraft, the move will have the additional benefit of freeing up extra capacity elsewhere in Ascent's operation, sources indicate.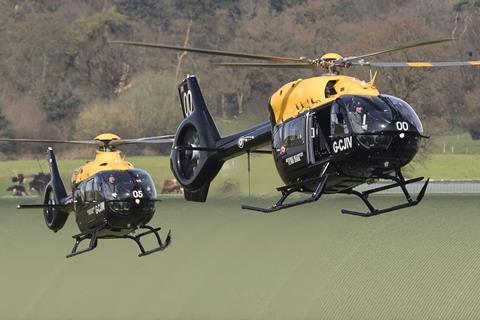 Ascent – a joint venture between Lockheed Martin and Babcock – took delivery of the first helicopters from the £1.1 billion ($1.4 billion) order in 2017, with rotary-wing training using the assets starting the following year.
Additionally, DHFS will over the coming months be rebranded, FlightGlobal understands. However, its new identity has yet to be revealed.