The British Army's fleet of aged Aerospatiale Gazelle helicopters will soldier on until March 2024, when they will be replaced by Airbus Helicopters H135s.
Confirming the retirement date for the 1970s-era rotorcraft, the UK Ministry of Defence (MoD) says: "The planned out of service date for the Gazelle helicopter is March 2024.
"We cannot comment on the programme specifics around its replacement at this stage."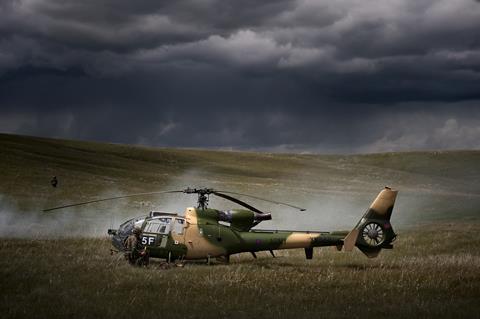 However, the MoD in October 2021 awarded Airbus Helicopters UK a contract for the "procurement of aircraft". Defence sources have since told FlightGlobal that the H135 has been selected as the Gazelle's successor.
Despite stressing that it cannot comment on programme specifics, the MoD adds: "Defence is procuring an additional five H135s." Previously, eight airframes were thought to be under consideration.
The MoD has since late 2019 been running a competition to replace the Gazelle fleet, called Project Matcha. A key part of the requirement is to integrate mission equipment on to "a rotary air system, anticipated to be a CS-27 aircraft", according to detail of the procurement notice.
CS-27 is the European Union Aviation Safety Agency's civilian certification category for small helicopters.
The MoD declines to say whether a contractor has been selected to perform that integration work, or when any selection might take place.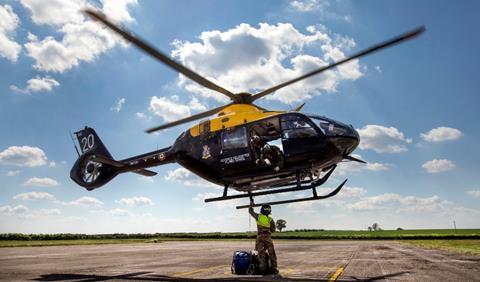 The H135 is not an unknown quantity for the MoD and UK armed forces, with Ascent Flight Training having acquired 29 examples for the provision of basic rotary-wing training for all three services as part of its MFTS contract.
In use since the early 1970s, Cirium fleets data records that the Army Air Corps still operates 17 Gazelles, with a further seven examples in storage.
Used as an observation and reconnaissance asset, there is particular sensitivity around their replacement given the helicopters' continued operation in Northern Ireland. In addition, the Gazelles are also flown in support of the army's BATUS training centre in Canada.
The MoD declines to say whether the H135s will be used for employed for both missions.