Ukraine's interior ministry has taken the first two of an eventual 24 Airbus Helicopters H125s dating from a 2018 order.
Received on 3 January, delivery of the light-singles was advanced by six months at the customer's request.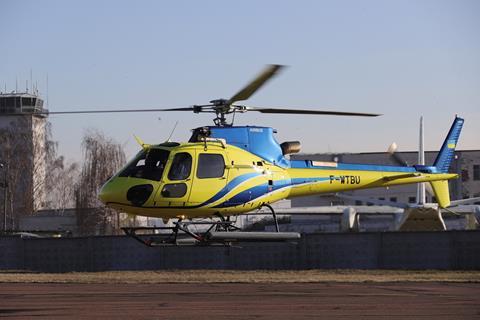 Kiev intends to use the initial pair for crew training, ahead of the arrival of additional examples this year.
Operated by the country's State Border Guard Service, the H125s will be used for territorial monitoring missions; future helicopters will be delivered with electro-optical sensors installed.
Serhii Deineko, the service's head, says that the new rotorcraft will be four to five times more economical to operate than the Mil Mi-8s they are replacing.
"The State Border Guard Service really needs such a small, manouevrable, economical helicopter that can be used every day. Using this type of helicopter, we achieve our main goal – the permanent aerial monitoring and prompt response to situational changes on the state border," he says.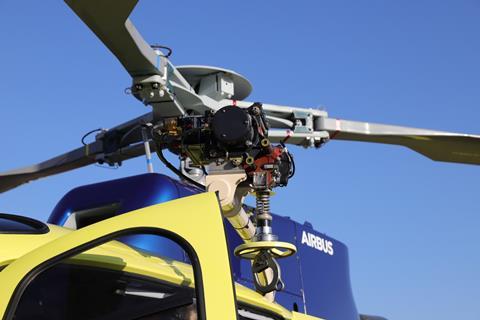 Under the 2018 agreement, Ukraine also ordered 10 H145s – eight of which will be the new five-blade variant – and 21 repurposed H225 heavy-twins.
So far, the Ukrainian Ministry of the Interior has received five H225s – all formerly operated by CHC Helicopters; Kiev is due to receive its first H145 this year.