The Airbus A321XLR is of interest to Air Baltic in the longer term, according to the carrier's chief executive Martin Gauss, as the operator considers options to extend its reach.
Speaking during the IATA AGM in Doha on 20 June, Gauss said the Airbus type – which completed its first flight last week – would be a potential answer to the Baltic states' lack of long-haul connectivity today.
"That is a very interesting aircraft if we look into the longer-term future," he says.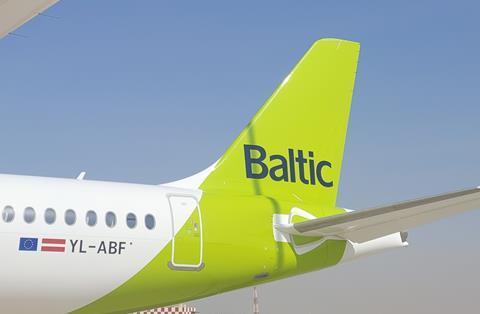 Gauss explains that while the carrier's all-A220 fleet currently enables connections to destinations as far away as Dubai, the A321XLR would go a step further, while still fitting Air Baltic's business model.
"Our current, small aircraft can very efficiently fly a long way, but with [the A321XLR] we can do things we can't do," he says. "It can fly even longer but it's still a little aircraft.
"That's the only type to be able to do something in the future that fits our model."
Any order would happen after the airline has launched its IPO in the coming years and paid off its Covid-related state aid, Gauss adds.
Air Baltic will continue to take delivery of A220s until 2024, when it expects to have 50 of the type in its fleet. It has options for 30 more.