With China yet to reopen its borders, Philippines Airlines, which counts the Mainland among its key markets, is reallocating capacity to other parts of its network.
Speaking with FlightGlobal on the sidelines of the IATA annual general meeting in Doha, newly minted airline chief Stanley Ng says international capacity now stands at around 60% pre-pandemic levels.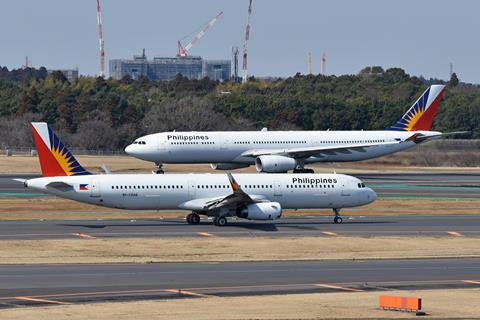 "For our international [network], we are now just waiting for China to open up… now we are at around 60% pre-pandemic [levels].
"When China opens up, of course we will move some of our capacity [there], because pre-pandemic, China was a [very significant] market for us," Ng says.
Philippine government data from 2019 show that 1.7 million Chinese travellers visited the country, spending around $2.3 billion.
China remains closed off to the world, as Beijing doubles down on its strict zero-infection stance. Its continued closure – and glacial pace of reopening – has prompted other Asian carriers to relook at network opportunities, including to India.
Cirium schedules data shows that currently, PAL has only one weekly flight to Tianjin from Manila, operated by its Airbus A330-300.
Ng took helm of the carrier in February 2022 as its acting president and operating chief. His appointment was later approved by PAL shareholders in late May.
Ng tells FlightGlobal his immediate priority in the new role was to "shift the focus to [greater] customer-centricity".
The airline, which exited restructuring in late-December 2021, is also due to launch new cabin products "soon", Ng confirms, but declines to elaborate.
The airline previously hinted at "new product advancements… to upgrade services and the overall customer travel experience", days after it successfully emerged from Chapter 11 bankruptcy protection after a four-month process.
At the time, the airline also disclosed it intends to grow its fledging cargo business and digital initiatives.