Turkey's Baykar Technologies and Kyiv have continued working toward the domestic production of unmanned air vehicles (UAVs) in Ukraine, where the company's systems have been in operation against invading Russian forces.
Plans for Ukrainian production were discussed during a recent visit to Baykar's Turkish factory by Ukrainian senior official Andriy Yermak, who heads the office of Ukraine's presidency.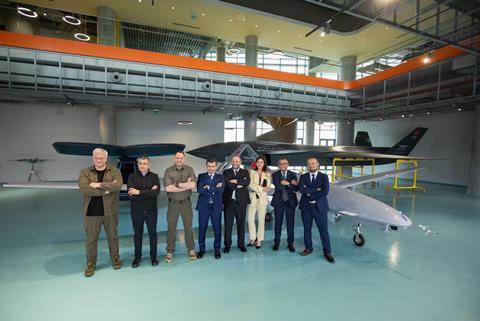 "Started visit to Turkey with @BaykarTech," tweeted Yermak on 2 October. "Discussed current and future cooperation projects, in particular regarding UAV production in Ukraine. We continue [to] strengthen Ukrainian defence capability in close cooperation with our strategic partners."
Ukraine's ambition for local production of Baykar UAVs emerged on 10 September in a Facebook post by Ukrainian president Volodymyr Zelensky. During a meeting with Baykar chief executive Haluk Bayraktar, Zelensky said the "number one topic" was indigenous UAV production.
Baykar's Bayraktar TB2 has been among Ukraine's most high profile weapons systems following Russia's invasion on 24 February.
Substantial footage allegedly shot from TB2s shows attacks on invading Russian forces, including the destruction of tanks and other armoured vehicles.
According to Baykar, the system includes the UAV platform as well as ground control systems. The TB2 can take-off and land autonomously and has an operational altitude of 18,000ft. Endurance is listed at 27h, and four Roketsan MAM-L or MAM-C munitions can be carried on underwing stations.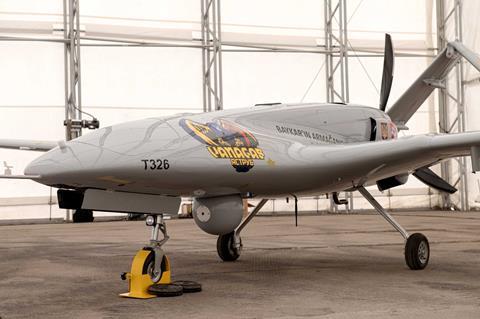 Overall, says Baykar, 257 TB2s are in service with Azerbaijan, Qatar, Turkey, and Ukraine.
Baykar, in a 4 October statement about Yermak's visit, quotes Ukrainian defence minister Oleksii Reznikov as saying that his country has received 50 armed UAVs from Baykar since the start of the war.
Baykar's statement also indicates that it has also found a location in Ukraine for UAV production.