Elbit Systems has secured a $300 million contract to supply the Hermes 900 unmanned aerial vehicle (UAV) to an unspecified country in Asia.
The contract will run for five years, and includes an unspecified number of aircraft, in addition to maintenance and support services, the Israeli company said on 2 March.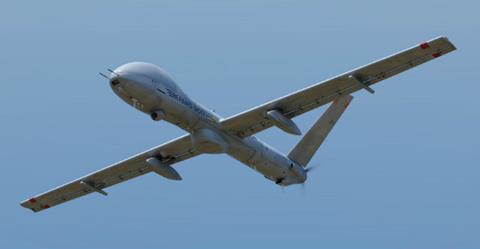 "There is a continuous demand for integrating unmanned systems to cope with a growing variety of operational needs," says Elbit chief executive Machlis Bezhalel. "Our operational portfolio of autonomous capabilities, in all domains of operation, positions us competitively to address these needs."
The Asian sale follows an Elbit announcement in December 2020 that Canada had ordered a single Hermes 900 to serve in the environmental monitoring mission.
Last year also saw the Hermes 900 carry out a series of tests in the UK to assess the feasibility of using UAVs to support search and rescue operations.