ASL Holdings has taken full control of X-air Services, the Belgian MRO joint venture it co-owns with Sabena Technics.
ASL Airlines Belgium is X-air's largest customer, while its units in Ireland and France also use the MRO's facilities for light and heavy maintenance checks.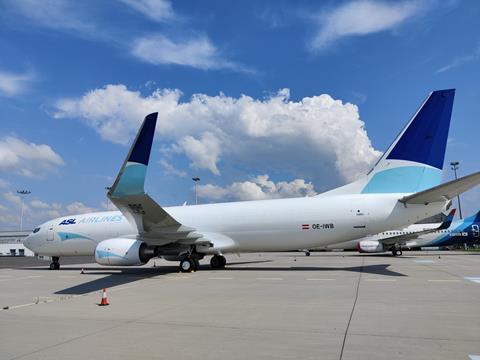 ASL Aviation Holdings' chief operating officer Colin Grant says: "This acquisition secures the maintenance expertise that ASL Airlines Belgium and our other airlines will need for our fleet of Boeing 737-400 Classic freighter aircraft.
"It will also deliver in-house maintenance capabilities for our growing fleet of 737-800 Boeing Converted Freighters. These are critical factors for ASL as we continue to develop our fleet around our customers growth and network requirements."
X-air Services, which was established in 2009, has bases in both Brussels and Lille. ASL holds a 50% stake, with the remainder owned by Sabena Technics.
"We have enjoyed an excellent working partnership and this acquisition facilitates the business strategies of both ASL and Sabena TTechnics in the coming years," Grant adds.
"This will be a seamless transaction and it will be very much business as usual in X-air. Our goal is to develop and grow the business and drive it forward in line with ASL's global maintenance strategy."
The companies have not disclosed the terms of the transaction.