HAECO Xiamen has been re-contracted by Lufthansa to provide C checks for the carrier's fleet of Boeing 747s.
The MRO firm will complete C checks for seven 747-400s and eight 747-8s by March 2024, says HAECO.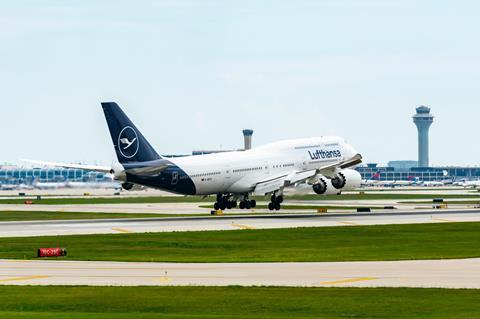 Cirium fleets data shows that Lufthansa operates seven 747-400s and 18 747-8Is.
"Lufthansa is our valuable and long-term customer," says Richard Kendall, chief commercial officer at HAECO.
"Over the last few years, HAECO has provided maintenance support to the airlines under the Lufthansa Group, ensuring the unswerving safety, quality, reliability and availability of their fleets."
Lufthansa executive Thomas Spriesterbach had this to say about the contract renewal: "We are very happy to continue the close cooperation with HAECO for the upcoming years. We fully trust in HAECO's ability to maintain the aircraft at highest standard and on-time delivery to support airlines operations."