The Commercial Aerospace division of ST Engineering saw revenue for its 2022 financial year rise 21% year on year to S$3 billion ($2.2 billion) as the aviation industry continued to recover from the coronavirus pandemic.
Earnings before interest and taxes at the unit were also up sharply, jumping 65% to S$301 million for the 12 months to 31 December, according to ST Engineering's financial results.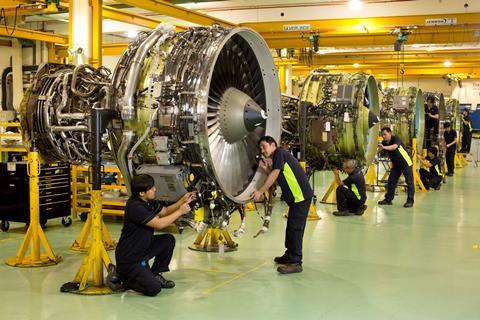 Cost savings and "a strong business recovery" offset a S$150 million reduction in government support.
All three segments of ST Engineering's Commercial Aerospace business performed well in 2022. Aerospace MRO revenue jumped 21% to S$1.4 billion, aerostructures revenue jumped 20% to S$1.7 billion. Assets under management at the company's Aviation Asset Management unit rose 73% to $1.8 billion.
The year also saw the Commercial Aerospace unit secure passenger-to-freighter orders for A320 and A321P2F work, heavy maintenance contracts for Asian airlines for CFM International CFM56-7B work, and a multi-year component MRO pact for an Asian airline's A320 fleet.
The Commercial Aerospace unit's revenue accounts for a third of ST Engineering's total revenue of S$9 billion. The other two major segments are Urban Solutions and Satcom and Defence & Public Security.