Lufthansa Technik chief executive Johannes Bussmann has predicted MRO-sector consolidation during the coming winter season, and that prolonged operations of legacy aircraft will spark "fairly fierce competition" among maintenance providers.
Speaking during the MRO Five Years From Now webinar hosted by Hamburg-based research centre ZAL on 19 August, Bussmann acknowledged the lack of visibility on how the coronavirus crisis might change the competitive environment, but added: "What is really foreseeable is that not everybody will survive this situation. It depends on how long it will last."
Noting restructuring efforts already under way at several MRO providers, Bussmann says: "This is something that we will see in an increased manner… later this year, maybe early next year."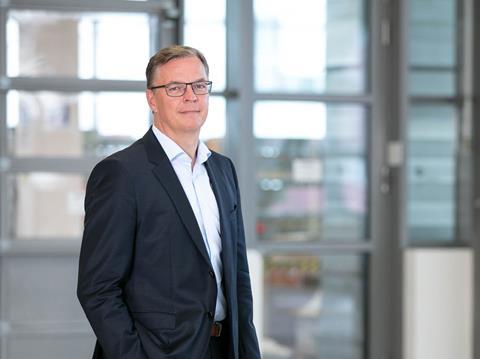 Maintenance providers' activity typically peaks during winter periods when airlines' fleet utilisation drops and there is time for longer checks.
Bussmann expects that as airlines defer deliveries of new-generation to preserve cash, legacy equipment will stay in service longer than previously anticipated. The extended demand for established MRO capabilities and increased spare-part availability from parked aircraft will drive "fairly fierce competition on the existing legacy fleets", he believes.
Single-aisle and regional aircraft will be the focus of particular intense competition. In the long-haul segment – badly affected by low demand amid international travel restrictions – airlines tend to deploy fuel-efficient, new-generation widebody twinjets to keep operating costs low.
"We will have a possibility to learn how the new technologies and the new aircraft… are behaving," Bussmann notes. "But [for] the majority of the market, it will be fairly fierce competition due to the older technologies remaining in the market a couple of years longer than had been expected."
Earlier this month, Lufthansa Group disclosed that LHT had swung to an €194 million ($226 million) EBIT loss during the April-June quarter, from a €112 million profit during the same period in 2019. Revenue declined 57% to €688 million.
Bussmann says the MRO provider has seen a recovery as airlines operate "a little bit" during the summer. However, he says demand is about "half of what we normally need" and that there is "even less" activity in the lucrative engine support segment.
About 10,000 German-based employees are currently furloughed under Germany's short-time working scheme. The staff reduction represents a "significant impact" on the company, Bussmann acknowledges.
While the government-sponsored furlough programme "really helps" LHT to deal with the crisis, Bussmann says the scheme still leaves a "majority" of staff costs to the company. As the MRO provider currently generates "in some areas zero revenue", the staff situation presents "still a big challenge". He adds: "That's what we are working on."
Alluding to the webinar's title, Bussmann says "the first task… is to get to the fifth year" and that the priority is to "stop the bleeding in different areas". But he also expresses confidence that the company will weather the storm.
"We are fairly sure that this crisis will be over one day." Citing an intake of 240 new apprentices this month, he adds: "We are still thinking [about] what has to happen in the future in the next five years."
ZAL chief executive Roland Gerhards – another webinar participant – meanwhile suggests that the crisis will have an effect on the business model of hour-based engine maintenance agreements.
Such contracts – usually between equipment manufacturers and operators – have become standard, especially for newly delivered engines, but Gerhard says the competitive MRO environment will "definitely change" because of comparatively low aircraft utilisation amidst the crisis.
With much of their fleets on the ground and limited deployment even for active aircraft, operators are in a position to replace engines rather than to send them to shop for repair and overhaul.
Gerhard notes a lack of clarity about further MRO market developments. But he says: "The power-by-hour contract is something weak at the moment.