Singapore Airlines unit SIA Engineering is to take a 75% stake in SR Technics Malaysia to form a new component MRO joint venture in a $3.75 million deal.
It comes almost a year after SIA Engineering first disclosed it had reached a preliminary agreement to acquire that operation.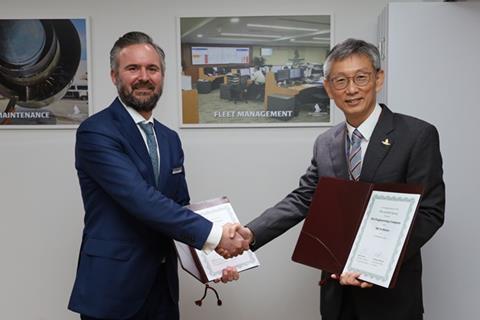 Under the deal, Swiss firm SR Technics will retain a 25% stake in the MRO unit.
SIA Engineering chief executive Chin Hwee says: "The setting up of this component repair and overhaul JV with SR Technics in Malaysia is a significant step in our strategic plan to grow our component repair and overhaul services network under our recently announced Component Services Division."
Hwee says the JV will complement its existing engine component activities, while broadening the scope of component repair and overhaul services it offers.
Based in Selangor, SR Technics Malaysia concentrates on component services for Airbus A330 and A340 long-haul aircraft and the single-aisle A320 and Boeing 737 families.
SR Techics chief executive Jean-Marc Lenz says: "SR Technics Malaysia will continue to provide high quality, reliable services, and operational excellence to support the engine component repair requirements of SR Technics Switzerland."
He adds that partnering with SIA Engineering enables it to not only increase the business volume on existing repair capabilities, but "will also allow us to jointly develop new repair capabilities for new engine types and aircraft platforms".