SR Technics has been licensed to repair Honeywell equipment at its component repair shop in Malaysia.
A five-year repair and overhaul licence agreement, covering mechanical and avionics equipment, was signed by Honeywell and SR Technics' Malaysian subsidiary on 1 April, the Swiss MRO provider has disclosed.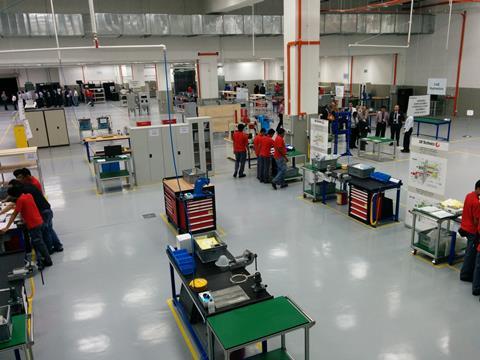 In March, Singapore Airlines' engineering division said that it had signed a memorandum of understanding with SR Technics to acquire "part or whole" of the Malaysian MRO operation.
Based in Shah Alam, southwest of Kuala Lumpur, SR Technics Malaysia services airframe components for Airbus A320-family jets, A330s, A340s and Boeing 737NGs. The unit, which has more than 50 technical staff, additionally provides component repair on CFM International CFM56s and Pratt & Whitney PW4000s for SR Technics' engine shop in Zurich and other service providers.
In 2020, SR Technics disclosed a restructuring programme under which its operations will be focused on on engine services, training and line maintenance from Swiss facilities. Several operations have since been divested, and component activities spun out to a new entity, Strade, which concentrates on areas other than repair.
SR Technics Malaysia managing director Martin Urwyler states that the operation will "strive to provide even higher levels of service and support for our mutual customers" under Honeywell's authorised repair centre licence.