ST Engineering's Commercial Aerospace division has become the first Asian MRO company to sign a CFM Branded Service Agreement (CBSA) for the Leap-1A and Leap-1B engines.
The CBSA will see ST Engineering provide a full range of MRO services for the two engine variants for operators around the world, says ST Engineering.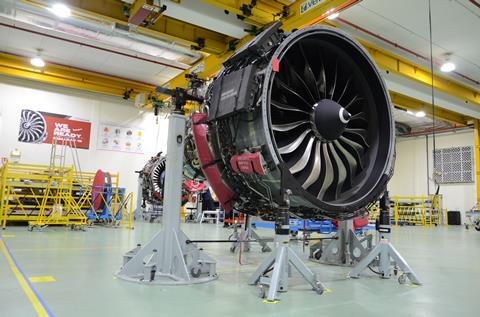 "CFM is excited that ST Engineering is expanding its role within the Leap MRO network as a CBSA provider," says Tom Levin, vice-president of CFM commercial programmes at GE Aerospace, one half of the engine joint venture alongside Safran.
"They have significant experience in the CFM56 network and have already developed experience providing services for Leap engines. This addition to the Leap MRO network will further strengthen the support for our CFM customers."
The company has provided quick-turn services for the Leap-1A and Leap-1B since 2020, and it will add test cell capabilities for the Leap-1B this year.
It adds that CBSA licence holders receive the highest level of support and training, as well as access to proprietary overhaul and repair technology.
The Leap-1A is an engine option for the Airbus A320neo family, while the Leap-1B is the exclusive powerplant of the 737 Max.
"We are pleased to further strengthen our long-standing relationship with CFM through this new licence agreement," says Jeffrey Lam, Commercial Aerospace President at ST Engineering.
"With the new Leap partnership, ST Engineering will now have an enhanced portfolio of engine MRO solutions that allows us to serve customers who transition into new-generation aircraft, as we continue our comprehensive and dedicated support for their CFM56 engine needs."
ST Engineering notes that 5,000 Leap engines have been delivered, and that there are over 10,000 engines in the order backlog.