ST Engineering's Commercial Aerospace segment has reported an operating profit of S$89.7 million ($66 million) for the first half of 2021.
This compares with S$60.9 million operating profit in the year-ago period, as reflected in restated financial statements for the period.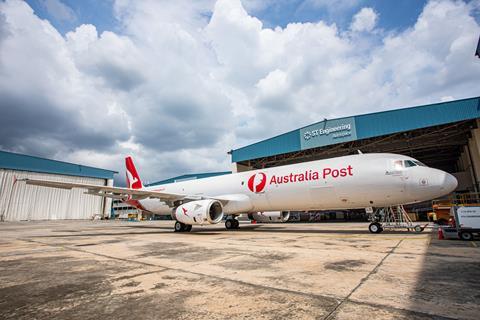 ST Engineering effected from 1 January a company-wide reorganisation that saw its former Aerospace division subsumed into the current Commercial Aerospace segment, along with the Aerostructures & Systems and Aviation Asset Management segments.
The Commercial Aerospace division posted a S$1.14 billion revenue, 10% lower year-on-year as its Aerospace MRO and Aerostructure & Systems sub-segments continued to be impacted by the subdued aviation sector, ST Engineering says in a 12 August disclosure to the Singapore Exchange.
This accounted for 31% of ST Engineering's group revenue, versus 36% in the year-ago period.
The division's EBIT increased by 37% year-on-year to S$103 million which the company says was contributed by government support.
During the second quarter, the division secured contracts worth S$874 million. It signed a five-year airframe heavy maintenance contract with an Asia-Pacific airline for its Boeing 787 fleet and secured engine heavy maintenance contracts from Alaska Airlines and an unnamed Asian airline.
The division also secured passenger-to-freighter conversion contracts for Airbus A321 and A330 aircraft from operators and lessors, including MNG Airlines.
As a group, ST Engineering's orderbook was valued at S$16.8 billion at period end, and the company expects to deliver S$3.6 billion in the rest of 2021.
Group president and chief executive Vincent Chong states: "We delivered a good set of results for the first half of 2021 amidst a challenging operating environment. We had also secured contract wins across our businesses that led to a robust [group] order book, which continues to provide revenue visibility in the periods ahead.
"We remain steadfast in the pursuit of our strategy to emerge stronger as the business environment improves. The diversity of our business portfolio, and our focus on seizing growth opportunities, coupled with productivity and cost management measures will continue to position us well into the future."