Triumph Group and Air France Industries KLM Engineering & Maintenance have jointly formed a US-based nacelle overhaul company that the partners each say will expand their aftermarket reach.
The move, which had been planned for months, has culminated with Triumph and AFI KLM forming XCelle Americas, a company based at Triumph's maintenance site in Hot Springs, Arkansas.
The joint company will "overhaul nacelles for new-generation aircraft", including Boeing 737 Max and 787s, and Airbus A320neo-family jets and A350s, the companies say on 20 October.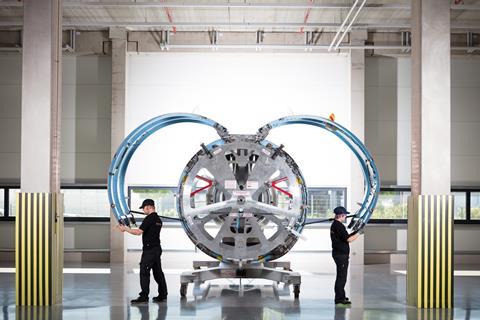 The business will perform 787 nacelle repairs under a license provided to Air France by Rohr, a Raytheon Technologies company – "thus expanding Air France's license repair capabilities for those nacelles to the Americas".
In June 2019, Triumph and AFI KLM said they were forming a "strategic alliance" aimed at providing airlines with "seamless" and "global coverage for maintenance, repair and overhaul services".
In March, Triumph revealed its plan to create the nacelle business with AFI KLM.
Forming XCelle "advances important strategic objectives" for both companies, they say. The joint business will extend AFI KLM's nacelle maintenance and overhaul work into the Americas and give Triumph a position on the nacelle programmes.
The collaboration supports "key North and South American customers… With this JV, Triumph and AFI KLM achieve a first step in their strategic partnership," the partners say.