Aeroflot is suspending all its international flights with the exception of its Belarus services from tomorrow following further airspace restrictions impacting Russian operators.
The Russian carrier had already been forced to suspend a string of international services in the past week as countries in Europe and North Americas closed their airspace to Russian operators in response to the invasion of Ukraine.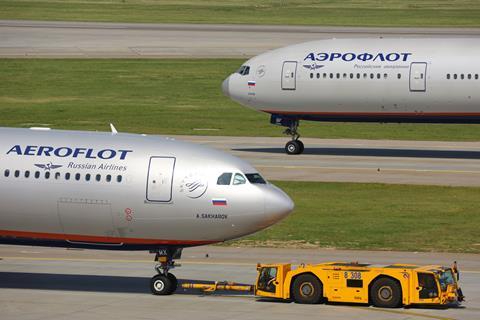 Aeroflot will now temporarily suspend its international flights from 8 March, though flights to Minsk in Belarus will continue.
The airline will continue to operate domestic flights, though airspace restrictions will also continue to impact some flights to cities in southern Russia.
Another Russia carrier, S7 Airlines, had already temporarily suspended all its international flights from 5 March.