Latvian carrier Air Baltic has decided to withdraw from serving Russia "until further notice" as it steps up its strategic response to the military action in Ukraine.
Latvia is an EU and NATO member, and a vocal supporter of Ukraine in its fight against the Russian invasion.
"We have made a decision to leave the Russian market," Air Baltic chief executive Martin Gauss wrote on Twitter today. "Following the suspension of flights earlier, we have now cancelled all future flights to and from Russian destinations."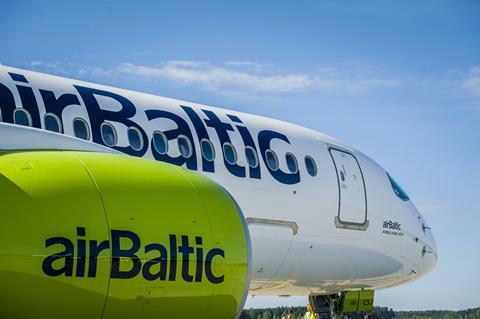 State-owned Air Baltic had already suspended flights to Russia through to the end of May 2022 and is currently unable to serve the country regardless, due to a ban on EU carriers entering Russian airspace.
Cirium schedules data shows Air Baltic was serving Moscow Sheremetyevo and St Petersburg airports from Riga in January 2022, with 36 return flights across the month. Those flights were a tiny proportion of the carrier's capacity, at around 2% of available seat kilometres, in a network that is focused on services to dozens of other European destinations.
Alongside Latvia, Air Baltic has bases in Estonia and Lithuania – the trio of Baltic states that border Russia.