With the worst of the coronavirus crisis seemingly over and international travel picking up, United Airlines and Air Canada plan to reinstate numerous flights and introduce new destinations in a major expansion set for summer 2022.
Chicago-based United says on 14 October that following the easing of travel restrictions, it is making the "largest transatlantic expansion in its history".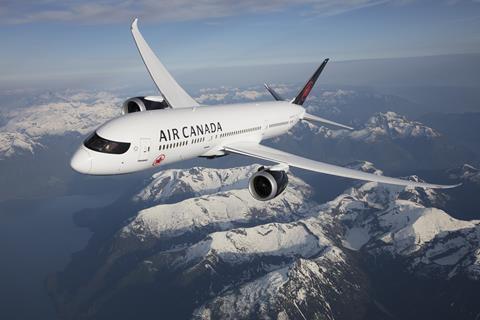 "Given our big expectations for a rebound in travel to Europe for summer, this is the right time to leverage our leading global network in new, exciting ways," says Patrick Quayle, senior vice-president of international network and alliances at United.
The airline is adding five new "vogue" destinations: Amman, Jordan; Bergen, Norway; the Azores, Portugal; Palma de Mallorca, Spain and Tenerife in the Spanish Canary Islands.
In addition, United will expand its schedule to cities it already serves and reinstate flights that were interrupted during the pandemic. These destinations include Bangalore, Nice, Zurich, Frankfurt, Tokyo, Munich, Milan, Berlin, Dublin and Rome.
Air Canada, meantime, on 14 October says it is also reinstating numerous routes, and plans to introduce seasonal service between various cities in Canada and Barcelona, Venice, Nice, Manchester, Edinburgh and Reykjavik in the summer of 2022.
"As we continue to rebuild our global network, Air Canada is excited to plan its return to these popular leisure destinations across Europe, Africa, and the Middle East, offering its customers to explore the world again," says Mark Galardo, senior vice-president of network planning and revenue management at Air Canada. "Our schedule will enable convenient onward travel through our Toronto, Vancouver, Montreal and Calgary hubs to and from our global destinations."
Travel restrictions in numerous jurisdictions around the world – including vaccination and testing requirements – continue to hamper the industry's full recovery, but airline executives say that in the coming months movement between countries and continents will become easier. In North America, domestic leisure travel has returned to near-2019 levels, and travel for business as well as international long-haul is expected to recover more fully by the end of 2022.