Star Alliance partners Air Canada and United Airlines are upping their offering between the USA and Canada during the upcoming Northern Hemisphere summer travel season.
The two airlines said on 23 February that they plan to operate "more than 260" daily flights between the two countries, combined. The new summer schedule, in which they have "collaboratively optimised their schedules", represents an approximately 20% increase in schedule capacity compared to last year.
In addition, the airlines are introducing a new United-operated daily flight between Washington's Dulles International airport and Calgary International airport and a new five-times-weekly Air Canada-operated flight between Washington-Dulles and Vancouver International. The airlines will launch those routes in the first week of June.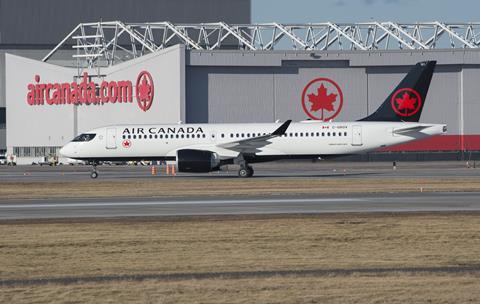 "This summer, customers will have even greater choice and convenience with our joint summer schedule made possible by our airlines' new enhanced transborder agreement," says Mark Galardo, Air Canada's senior vice-president network planning and revenue management. "Our coordinated schedules will provide business travelers with the convenience of hourly service and the additional comfort of a business cabin on all flights between Toronto and New York and Chicago, as well as Vancouver and San Francisco."
Chicago-based United says its schedules are designed to give travellers more options, including benefits of both airlines' loyalty programmes.
The airline's coordinated schedule will offer "shuttle-style hourly service throughout the day between key Air Canada and United hubs". The carriers will have a combined 13 daily flights between Toronto and Chicago, 16-times daily service between Toronto and the New York City metropolitan area (including Newark), and 11-times daily service between the western cities of San Francisco and Vancouver.
"There will be nine daily flights between Vancouver and New York/Newark, Houston and Chicago, and seven flights daily between Los Angeles and Vancouver," the carriers say. "A second daily flight will be added between Calgary and both Chicago and Houston, and a second daily flight will also be added from Edmonton to Denver."
The expanded schedule is a frontal attack on Air Canada's primary competitor, Calgary-based WestJet, which on 13 February disclosed plans to launch 20 new routes and add three destinations to its network during the upcoming summer. New nonstop service will be available to Washington's Dulles International airport, Detroit and Minneapolis, Minnesota. The carrier has also added new flights to Atlanta, Austin, Chicago, Nashville and Seattle.