Air France-KLM and Brazilian carrier Gol have reached agreement to renew their existing co-operation for a further 10 years.
The European SkyTeam carrier first struck a partnership deal with Gol in 2014, investing $100 million and taking small holding the Brazilian operator in the process.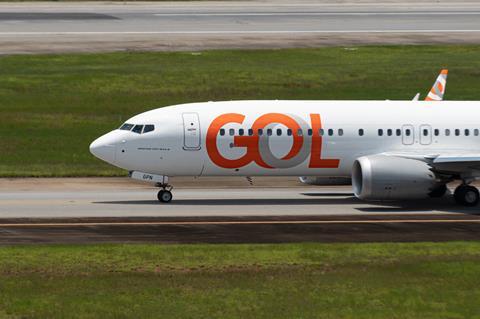 That partnership, which included co-operation on sales and codesharing, was initially renewed in 2019. The partners today say they have now agreed to renew the deal for a further 10 years.
Unlike rival alliances, SkyTeam has never had a formal Brazilian member of the group, Gol's partnership pacts with both Air France-KLM and Delta Air Lines have given the SkyTeam carriers a key partner in the country.
Air France-KLM chief executive Ben Smith says: "South America, and particularly Brazil, is one of the most strategic markets for Air France-KLM. The historical partnership between Air France-KLM and Gol has been instrumental in allowing us to provide our customers with a comprehensive and broad value proposition in the region.
"Building on what we've already achieved, we are very pleased to extend and deepen this exclusive partnership for 10 more years. This new agreement will allow us to implement the necessary structural enhancements to ensure Air France-KLM and Gol's leadership position between Brazil and Europe."
Gol chief executive Celso Ferrer says: "I reinforce that Gol is deeply committed to support and help to strengthen the Brazil-Europe corridor, and we have no doubt Air France-KLM is the best partner to achieve that."
The fresh agreement includes expanding codeshare flying, enhanced joint sales activities and additional frequent flyer benefits. The collaboration also includes what the partners describe as "an ambitious expansion" of the existing maintenance support by Air France Industries KLM Engineering & Maintenance to cover the CFM International CFM56 and Leap engines powering Gol's Boeing 737 fleet.