A UK airline association has hailed 24 January as a "landmark day" after the country's transport minister confirmed day-two Covid-19 testing will soon be dropped for fully vaccinated arrivals.
The move means many vaccinated travellers will be able to enter the country without Covid-19 testing and comes three weeks after the UK removed even stricter requirements introduced in response to the Omicron variant of Covid-19.
"We are removing all testing measures for eligible fully vaccinated arrivals to England from 04:00h on 11 February," wrote UK transport secretary Grant Shapps on Twitter.
It follows weeks of lobbying by UK airlines and industry bodies amid concerns the UK air travel recovery was stalling compared with that seen in a number of European Union countries, where testing had already been dropped for fully vaccinated arrivals in many cases, before Omicron hit.
"This is a landmark day for passengers, businesses and UK plc," says Airlines UK chief executive Tim Alderslade. "Nearly two years since the initial Covid restrictions were introduced, today's announcement brings international travel towards near-normality for the fully vaccinated, and at last into line with hospitality and the domestic economy."
EasyJet chief executive Johan Lundgren welcomed "the return of restriction-free travel in the UK", saying the carrier is now looking forward to "what we believe will be a strong summer".
Lundgren adds that "testing for travel should now firmly become a thing of the past", urging the country to avoid "knee-jerk reactions to future variants".
Virgin Atlantic says the UK "is now open for business", claiming "it's vital that the aviation industry is allowed to lead the way in boosting prospects for economic recovery".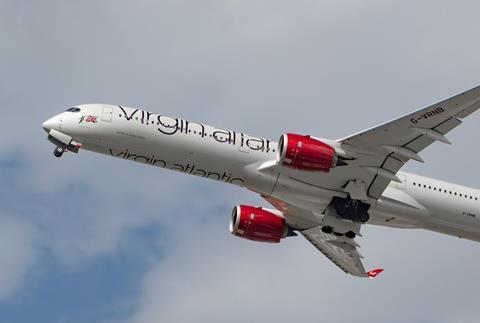 It describes the removal of testing requirements for fully vaccinated travellers as "the final step in moving towards frictionless air travel", adding: "It restores customer confidence and demand will be boosted in a critical booking window for the travel industry."
Airlines UK, which represents carriers including British Airways, EasyJet, Jet2, Lognair, Ryanair, TUI and Virgin Atlantic, had in December described the government's approach to border restrictions as "haphazard and disproportionate" as it called for day-two testing to be dropped.
Individual airline executives made comments along similar lines during the Airlines 2021 event in London in mid-November.