Weak international travel demand continued to weigh heavily on the airline industry's performance in September, according to the latest data from IATA, despite some relief provided by the freight market.
"We have hit a wall in the industry's recovery," states IATA director general Alexandre de Juniac today. "A resurgence in Covid-19 outbreaks – particularly in Europe and the US – combined with governments' reliance on the blunt instrument of quarantine in the absence of globally aligned testing regimes, has halted momentum toward re-opening borders to travel."
Amid that bleak assessment, domestic passenger levels showed some month-on-month improvement in September – at a 43.3% year-on-year reduction in revenue passenger kilometres (RPKs), versus a 50.7% decline in August – mainly driven by the Chinese and Russian markets.
Indeed, Russian domestic passenger traffic was up 2.7% year on year in September, while China continued to approach positive territory, with a 2.8% decline in RPKs. While the former only accounted for 1.5% of global airline traffic in 2019, the Chinese domestic market made up 9.8%, IATA figures show.
The world's largest domestic market – the USA's, which accounted for 14% of global airline traffic in 2019 – saw a 65% year-on-year fall in demand in September, following a 69.3% drop in August.
Capacity on global domestic services was down 63% year on year in September in available seat kilometre (ASK) terms, on a load factor fall of 21.8 percentage points to 60.1%.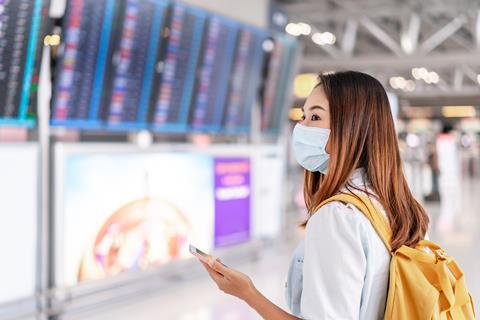 International passenger demand – which accounts for around two-thirds of total traffic – was down 88.8% year on year in September, which was broadly flat with the decrease seen in August.
Capacity measured in ASKs was 78.9% lower year on year, while load factor was some 38.2 percentage points down at 43.5%.
Cargo, meanwhile, remains a rare bright spot for the airline sector, albeit numbers are still down on 2019 levels.
Freight demand, measured in cargo tonne kilometres, was 8% below previous-year levels in September, following a 12.1% year-on-year drop in August.
Global capacity, measured in available cargo tonne kilometres, was down by 25.2% year on year in September.
IATA notes that this is likely a temporary capacity crunch created by the lack of belly-hold space amid depressed passenger flights.
On the outlook, de Juniac warns of a "dark winter ahead" for the airline industry, and reiterates calls for a universal coronavirus testing regime and more government relief measures.