Chief executives at IAG, Lufthansa, American Airlines and United Airlines have written a letter to US vice-president Mike Pence and European home-affairs commissioner Ylva Johansson, urging them to adopt a joint Covid-19 testing programme to enable transatlantic passenger flights to resume.
"Given the unquestioned importance of transatlantic air travel to the global economy as well as to the economic recovery of our businesses, we believe it is critical to find a way to reopen air services between the US and Europe," write the airline chiefs in their 21 July letter.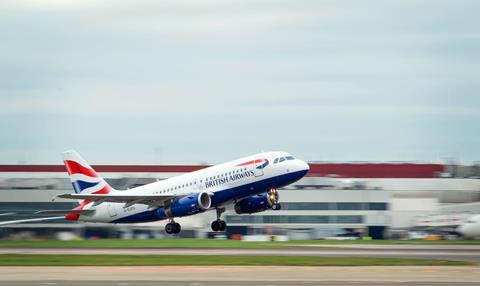 "In addition to all the significant and unprecedented actions that governments and airlines are taking to prevent the spread of the Covid-19 virus, a co-ordinated Covid-19 testing programme could be key to providing confidence to permit services to resume without quarantine requirements or other entry restrictions."
EU member states were given the go-ahead in mid-July to relax travel restrictions for visitors from a number of external countries, but the USA was not included on the list. Similarly, the US government has a travel ban in place for most European visitors.
"We urge you to consider adopting a joint US-EU Covid-19 testing programme to enhance safety and build confidence in critical transatlantic passenger air services," continues the letter, adding that "the response to this crisis continues to require the co-operation of governments, citizens and businesses on both sides of the Atlantic".
While Covid-19 testing "presents a number of challenges", the airlines behind the letter say they believe that "a pilot testing programme for the transatlantic market could be an excellent opportunity for government and industry to work together and find ways to overcome obstacles".
The four airline groups all have substantial and lucrative transatlantic operations. They argue in the letter that "nobody will benefit from a prolonged closure of this most indispensable corridor for global aviation".
Neither Delta Air Lines nor Air France-KLM co-signed the letter, despite also having a number of USA-Europe routes in their networks.