Airline services have been heavily disrupted in Europe today following a wide-ranging walkout by travel workers in Germany.
The walkout by two labour groups, including the Verdi union, has resulted in the widespread stoppage of transport services across Germany.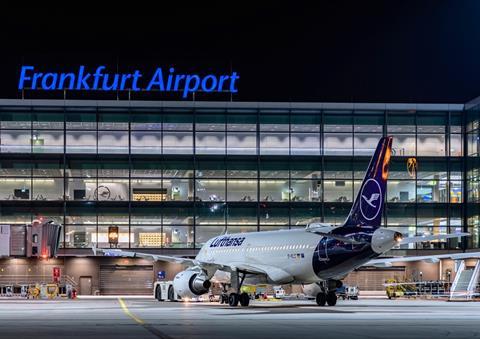 Germany's airport association estimated around 380,000 travellers would not be able to take their flights as a result of today's stoppage, which impacted all airports in the country except Berlin.
Lufthansa said the one-day strike action, which hit its primary Frankfurt and Munich hubs, would stop flight operations at the airline.
It comes after Verdi, which represents 2.5 million workers, called a strike by public service, aviation security and ground handling service workers on 17 February over pay.
European carriers have in recent days also faced fresh disruption from industrial action by French air traffic controllers, prompting calls from Ryanair for the European Commission to step in to prevent an impact on services overflying France. It says over the past weekend, over a quarter of its 9,000 scheduled flights were delayed due to French ATC disruptions, and 230 flights were cancelled to comply with French ATC capacity restrictions.
Meanwhile security staff at London Heathrow airport have confirmed a 10-day stoppage beginning 31 March. "Our contingency plans will keep the airport operating as normal throughout," says the airport.
British Airways says: "Following Heathrow's requirement for us to reduce the number of passengers travelling during the period of its employees' proposed strike action, we've regrettably had to make a small number of adjustments to our schedule."
Elsewhere, further strike disruption erupted in Israel today when the Histadrut union called a walkout of members, including staff at Tel Aviv's Ben Gurion airport, as protests in the country against planned judicial reforms escalated. El Al has been forced to suspend flights as a result.