Airlines have been invited to apply for slots between London and the USA, as part of interim measures imposed to address concerns over transatlantic routes operated under the Oneworld alliance's joint business arrangement.
UK competition regulators have directed American Airlines, British Airways, Iberia and BA-Iberia parent IAG to make available, at either London Heathrow or Gatwick, slots to operate up to seven round trips per week on each of the London-Boston, London-Dallas/Fort Worth and London-Miami city pairs.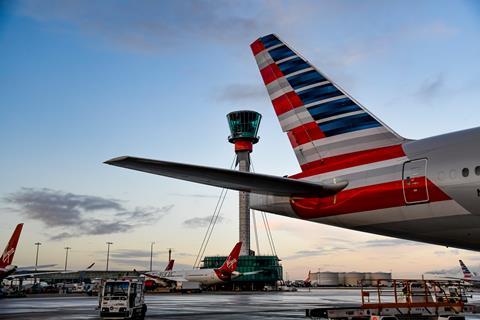 Slots are to be made available for up to four consecutive IATA seasons, starting with summer 2022.
Information on the process was posted by slot co-ordinator ACL. Airlines have a 1 July deadline to inform the trustee, Mazars, of their intention to apply for slots.
The transatlantic market is set to gain a new entrant this year, as New York-based JetBlue Airways plans to launch London flights.