Airports, airlines and slot coordinators have joined forces to call for some relief on slot rules during the northern hemisphere's summer 2021 season.
"Slot-regulated airports serve almost half of all passengers and are the backbone of the global scheduled airline network," the Worldwide Airport Slot Board said in a statement today. "But recovery is impossible while there is no certainty on the rules governing the use and retention of airport slots."
Stressing that the 80:20 'use it or lose it' slot rules "were never designed to cope with a prolonged industry collapse", the WASB has called on regulatory authorities to adopt three principles for the summer season, stopping short of the full waiver applied during the summer 2020 and winter 2020-21 seasons.
They include a requirement that airlines "returning a full series of slots by early February be permitted to retain the right to operate them in summer 2022".
Alongside that, the operating threshold for retaining slots would be reduced from 80:20 to 50:50, while WASB also suggests the adoption of "a clear definition for acceptable non-use of a slot" that considers, for example, "force majeure as a result of short-term border closures or quarantine measures imposed by governments".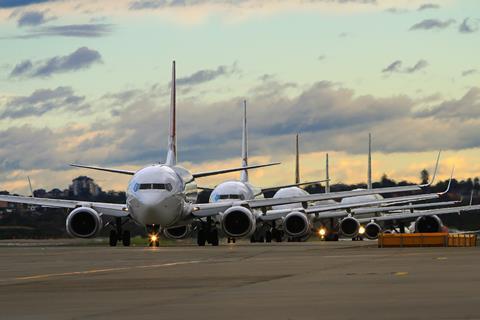 Speaking ahead of the WASB announcement, at the IATA AGM on 24 November, IATA's head of worldwide airport slots Lara Maughan explained the thinking behind the request.
"What we're working through with the airports and the slot coordinators isn't a blanket waiver," Maughan said. "We're trying to put in place something that is a balance between protecting and preserving the slots that provide the connectivity and allowing new access for airlines that can restore their schedules quicker."
WASB stakeholders are keen for regulators to make a speedy decision on the revision after the European Commission in particular only ruled on the 2020-21 winter waiver in September.
IATA complained at the time that the delay made it difficult for airlines to plan their networks for the season, with the Commission having regulatory oversight for around half of the world's almost 200 slot-constrained airports.
The WASB brings together representatives from the airport, airline and slot coordination community to agree positions on slot rules.