The annual Latin American and Caribbean Air Transport Association (ALTA) Airline Leaders' Forum, one of the premier events for Latin American aviation, has become the latest industry event to fall victim of the coronavirus pandemic.
On 17 June, ALTA organisers say the Forum, which was scheduled to be held on 25-27 October in Bogota, Colombia, has been postponed by one year due to "current complex circumstances we are facing and in the best interest of the participants".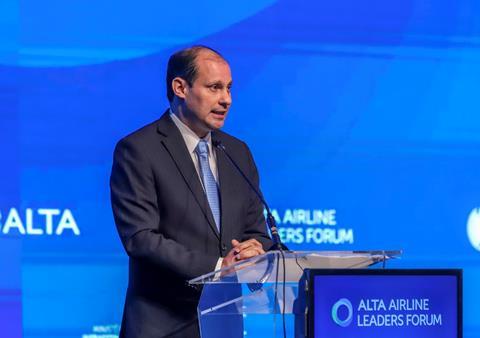 Last month, ALTA named Brazilian Jose Ricardo Botelho as its new executive director and chief executive. He took over the helm of the organization on 1 June, succeeding fellow Brazilian Luis Felipe de Oliveira, who left ALTA to become director general of global trade body Airports Council International World.
Last year's ALTA Leaders' Forum was held in Brasilia, Brazil in October.