American Airlines will begin codesharing with Aer Lingus on flights between the USA and Europe, the US company said on 11 January.
"We are excited to extend our relationship with our newest joint business partner, Aer Lingus, with this codeshare agreement," says American's vice-president of alliances Anmol Bhargava. "Through our transatlantic joint business, customers have more choices to key destinations in Europe and now, Ireland."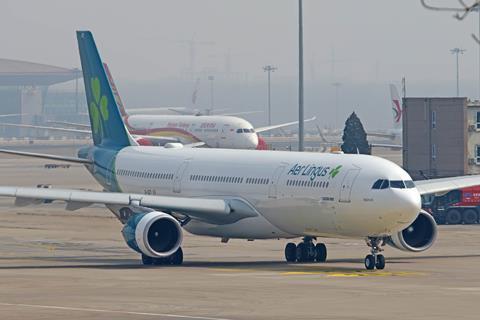 The agreement will enable customers of both airlines to connect between US and European destinations via Aer Lingus' Dublin hub, says Reid Moody, Dublin-based Aer Lingus' chief strategy and planning officer. "Last week's decision by the Irish government to remove pre-departure Covid-19 test requirements for double-vaccinated passengers is more welcome news."
American will place its code on Aer Lingus flights between Dublin and Amsterdam, Birmingham, London Gatwick, London Heathrow and Manchester. Aer Lingus flights from London Heathrow to Belfast City, Cork and Shannon, Ireland will also carry American's code.
Likewise, American will place Aer Lingus' code on flights from Chicago O'Hare International airport to Albuquerque, Nashville, Dallas-Fort Worth, Los Angeles, Seattle, San Francisco, San Jose and Tucson, American says.
In December 2020, the US Department of Transportation granted antitrust immunity for Aer Lingus to join an existing transatlantic joint venture between Oneworld alliance members American, British Airways, Level, Iberia and Finnair.
The approval gave Aer Lingus ability to join the partnership's network planning, pricing and sales activities. It also gives the Oneworld carriers opportunity to expand capacity on certain routes.