American Airlines intends to deploy incoming Airbus A321XLRs on transatlantic routes from Philadelphia, and possibly also from cities like Boston, Charlotte and Chicago.
"You will probably see most of them [flying] from Philadelphia," American vice-president of network and schedule planning Brian Znotins says on 2 June. "Other markets like O'Hare, Charlotte, Boston – those would be logical markets… as well."
Znotins made his comments during a FlightGlobal webinar titled, "How can airlines reconnect North America?"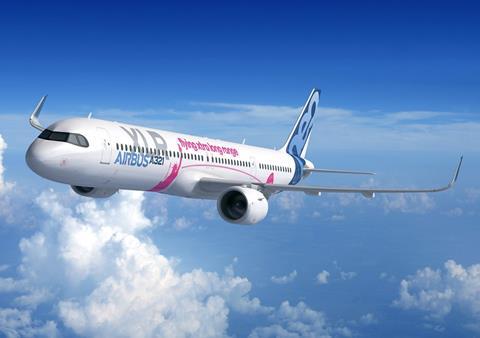 American was among initial airlines to commit to buying Airbus's hugely popular A321XLR. The carrier ordered 20 A321XLRs, and converted 30 A321neo orders to the longer-range variant, during the 2019 Paris air show.
American expects to receive its first A321XLR in 2023, Znotins says.
With an advertised 4,700nm (8,704km)-range, the jet could fly from the eastern half of the USA to European cities. Airlines view A321XLRs as optimised to serve "thinner" routes that would not support larger widebody aircraft.
"We will be looking to add more nonstops from Philadelphia to secondary European" destinations, Znotins says of American's A321XLR plan.
The jets will enable American to carry passengers, with only one stop, between cities that might otherwise require additional stops. Also, A321XLRs could let American offer two daily nonstop flights on routes that would support only one nonstop using a larger jet, Znotins says.