International traffic in the Asia-Pacific region has been "disproportionately impacted" by the coronavirus pandemic, as a result of what trade body IATA calls "restrictive borders".
At a regional briefing today around after the association held its AGM on 24 November, IATA's regional director for airports and external relations in Asia-Pacific Vinoop Goel says current international air traffic figures are only at 5% of pre-pandemic levels. That makes the region the worst performing globally in terms of international traffic levels.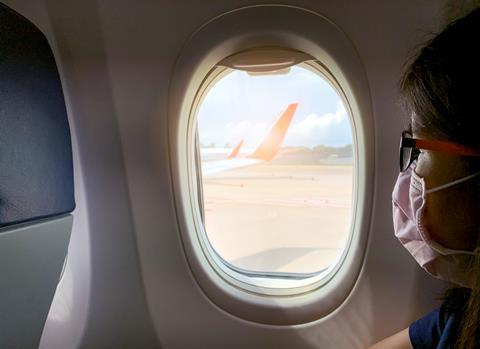 Goel says: "[Essentially], the whole of the region has either totally restrictive conditions, or even partially restrictive conditions, which involve quarantine."
IATA also notes the "limited number" of travel bubble and green lane arrangements for essential travel in the region.
Among resolutions passed at the end of the 2020 AGM, IATA is calling for open borders with testing put in place of quarantine measures - which it says are crimping travel demand.
Goel notes that while domestic markets have been a boost for some countries, a "huge divergence" remains within Asia-Pacific. China, for instance, has seen domestic traffic numbers hit — and surpass — pre-pandemic levels.
On the other hand, Australia, which only recently lifted inter-state border closures to curb the virus' spread, "has not seen that level of recovery", says Goel,. IATA data shows traffic levels at about 11% of pre-pandemic levels as at September.
Goel says the region will likely follow global forecasts, and return to pre-pandemic traffic levels by 2024, with short-haul travel — including domestic flights — leading the charge.
IATA forecasts indicate Asia-Pacific airlines will fully recover in the short-to-medium haul sector — routes less than 5,500km — at around 2022. A Long-haul recovery will not be achieved until at least a year later.
The region's carriers are expected to post a combined net loss of $31.7 billion this year. That figure though is projected to be cut to $7.5 billion by 2021, on the back of strong Chinese airline recovery, as well as continued strong air freight demand. The region is expected to be the strongest performer in terms of EBIT margin - at -4.6%.
Passenger travel demand for the region is expected to slump 62% year on year for 2020. This is based on based on airlines cutting their capacity, measured in ASKs, by 55%.
IATA is estimating airlines in the region will see a year-on-year increase of 50% in demand next year - albeit off the back of the low levels in 2020 - and airlines are expected to increase capacity 38.4% in 2021. This is on a par with global forecasts.