Airports across Asia-Pacific are temporarily shutting terminals, shops and have put spending on hold as they grapple with traffic restrictions due to the coronavirus outbreak.
"Every passenger lost by an airline is equally a passenger lost by an airport," says Stefano Baronci, director general of Airport Council International (ACI) Asia-Pacific.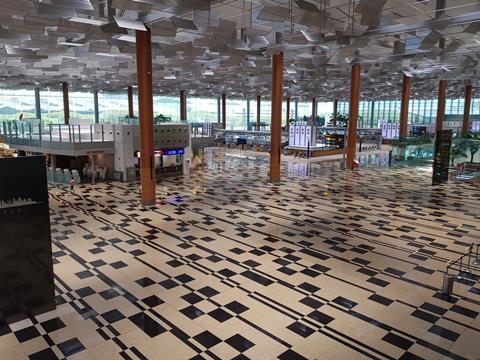 The trade association warned in a 27 March statement that airports in the region stand to lose $5.6 billion worth of revenue in the recently concluded quarter and called for government support.
In Indonesia, Jakarta's Soekarno-Hatta International airport will halt operations at two terminals during April and May. Thailand's Phuket International airport will be closed from 10-30 April to limit the spread of the virus.
Fiji's Nadi International airport has also closed, after operating its last scheduled flight to Japan over the weekend.
Operator Melbourne Airport, which saw international passenger numbers down 17% in February after the devastating bushfires in Australia, says it feels the loss of each passenger several times over.
"The passenger who doesn't fly, also doesn't catch a SkyBus, or an Uber, or a taxi. They don't buy a coffee or a book, grab a meal or pick up a souvenir," chief executive, Lyell Strambi said on 12 March.
Perth Airport said on 22 March that the coronavirus impact on its passenger numbers and revenue has been "immediate and devastating". The operator has put a freeze on all non-essential expenditure and placed majority of capital projects on hold.
Likewise, Auckland Airport disclosed on 26 March that it is suspending projects with a completed value of over NZ$2 billion ($1.2 billion), until there is more certainty over market conditions. These include a second runway and the construction of a hotel.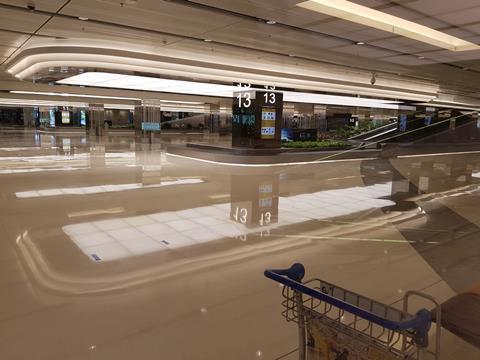 The airport saw around 30 international flights a day in March, compared to 80 in the year-ago period. Many retail outlets have already been shuttered to meet New Zealand's lockdown rules, but the airport says it will likely close some parts of both the domestic and international terminals in coming weeks to reflect the reduced demand.
"Everything is operating at the moment, but if we're able to close down parts of the terminals while they are not required, we'll do so," general manager operations Anna Cassels-Brown said in a statement on 31 March.
Meanwhile, South Korea's Incheon International airport said on March 26 said passenger numbers in the third week of March were down almost 92% while its daily passenger numbers fell to below 10,000 on March 24, the first time that has happened since it opened in 2001.
If the trend continues, it forecasts a 70% decline in passenger traffic this year. The operator has moved to its emergency management plan, which will see it shut some operations and it plans to issue a W9.8 billion ($8 million) bond to mitigate the profit hit.
Airports of Thailand said on March 23 that aeronautical revenue in February and March will be down by 30% after almost 33,000 flights were cancelled from 24 January to 28 March. Non-aeronautical revenue will also be impacted by plans to offer fee reductions for operators at its six airports.
Airport Authority Hong Kong has come up with a HK$1 billion ($130 million) relief package for the airport sector, backed by the government. This includes a waiver of air traffic control charges and direct financial assistance, as well as rental relief worth HK$320 million. Airport staff who have been put on unpaid leave are provided with a training allowance.