After almost a year of closed borders, authorities in Asia-Pacific appear keen to delay the reopening of borders to at least 2022.
Even with the rollout of vaccines, there are few signs that governments are prepared to ease up on existing testing and quarantine restrictions. In the short term, a compounding of the restrictions looks likely.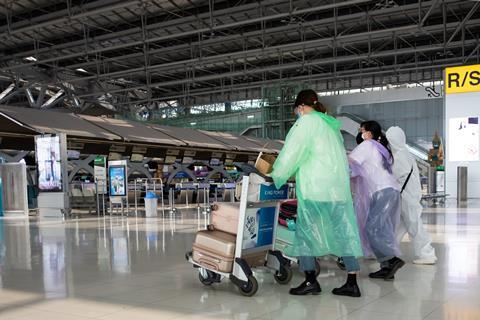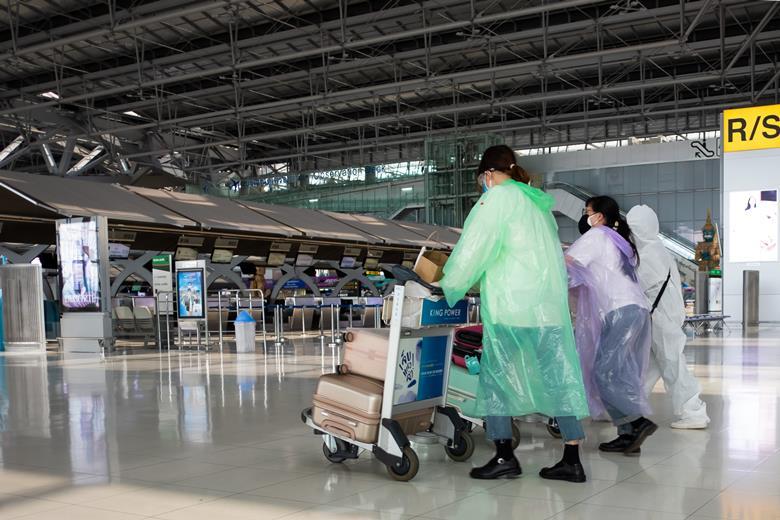 Many outstanding questions about vaccines remain, such as their efficacy against new virus strains and ability to prevent transmission.
For instance, Thailand's health authorities have been cautious about adopting the World Health Organization's vaccine passport regulation for international travel, citing a lack of proof that vaccines are completely effective in stemming virus transmission. The country only allows entry to long-stay tourists under strict testing and quarantine requirements through its Special Tourist Visa scheme launched in October.
Meanwhile, other authorities in the region have similarly shown caution, speaking against the reopening borders for international air travel within this year, even despite the launch and ramp-up in vaccinations with ambitious targets to inoculate the majorities of their populations within 2021.
In Australia and Singapore – countries with a relatively firm handle on transmissions – health authorities have spoken of delaying the reopening for travel.
Australia's health-department chief predicted that borders would remain shut until 2022, despite the rollout of vaccines. Similarly, Singapore, which had embarked on its vaccination drive even earlier in January, has dashed hopes for vaccines to enable overseas travel this year. Health minister Gan Kim Yong has stated that international travel "will not revert to normal even after everyone in Singapore has been vaccinated as travel depends on the global Covid-19 situation".
The handling of large international sporting events has also adhered to a cautious approach, requiring strict quarantines and testing of participating athletes and officials.
At the recent Australian Open, despite stiff 14-day quarantines and rigorous testing of 1,200 athletes, officials and media, 10 people still tested positive, prompting further testing and isolation measures. At the upcoming Tokyo Olympics, vaccinations are not compulsory, but athletes must undergo a strict regime of testing prior to and after their arrival in Japan.
Predictions for an uptick in travel that were made at the end of 2020, as vaccines began to be available, have since dimmed.
Global airline association IATA has outlined a scenario where passenger traffic in 2021 might rise by a mere 13% from the dire levels seen in 2020.
It warned of a "darker" near-term outlook, saying the 13% increase would bring overall levels to just 38% of 2019's.
It is yet to formally revise its forecast that traffic growth from 2020 levels will be 50%, however.
"The world is more locked down today than at virtually any point in the past 12 months and passengers face a bewildering array of rapidly changing and globally uncoordinated travel restrictions," noted IATA director general Alexandre de Juniac.
He adds: "We urge governments to work with industry to develop the standards for vaccination, testing, and validation that will enable governments to have confidence that borders can reopen and international air travel can resume once the virus threat has been neutralised."
Development of vaccine passports to facilitate travel has been ongoing, with the governments of Denmark to Sweden, IATA, and the WHO drawing up versions.
DOMESTIC DRIVES RECOVERY
In a diverse region like Asia Pacific, recovery is set to be uneven and complex.
"Compared to single markets like Europe and US, Asia-Pacific has a more fragmented market where international travel recovery would be slow given the unparalleled approach taken at different countries to control the risk from travel," says Joanna Lu, Ascend by Cirium's head of consultancy Asia.
She adds: "Travel bubbles could be established, but that would have limited impact overall. Domestic travel would still be the driver for a period of time.
"Airlines that serve domestic or regional markets may have higher chance to survive providing they understand market demand well and competition level is not too high. Mainstream airlines would show slower rate of recovery as cross-border network connection is generally disrupted due to border controls so there are a lot of uncertainty for resuming the service.
"However, if the pandemic continues and travel restrictions remain, LCCs would also become more vulnerable."
Amid border closures, APAC countries with sizeable internal markets have been able to sustain nearly half of pre-pandemic domestic travel levels.
Australia's carriers have been looking to capitalise on domestic travel, but state-based restrictions have in recent weeks put a dampener on volumes.
Virgin Australia in January revealed that its operations stood at 40% of its pre-pandemic domestic capacity, missing predictions of 60% amid state-based travel restrictions.
Larger rival Qantas expects to run at 60% of pre-pandemic domestic capacity in the current quarter, below its previous forecast rate of nearly 80%, due to the state travel curbs, chief executive Alan Joyce has said.
Unlike Australia, countries with a limited domestic market would suffer, Lu says, highlighting markets such as Singapore and Hong Kong.
Singapore has made a concerted attempt to reopen its borders to both leisure and business travel, from the now-scuppered travel bubble with Hong Kong to an initiative to attract short-term business travellers to stay and work at dedicated facilities without the need for quarantine.
Continued border closures will hit Singapore Airlines Group harder. It expects to operate at a quarter of pre-pandemic capacity by end-April, representing an uptick compared with 14% at the end of the last quarter.
In a further sign that the flag carrier is anticipating slowed demand for at least the next three years, it has negotiated with airframers Airbus and Boeing to defer S$4.8 billion ($3.6 billion) in aircraft capital expenditure.
"The overall industry would experience airline overcapacity at least for a couple of years, and that would lead to a series impact including airline consolidation and aircraft oversupply," says Lu. "Direct and short-haul services may be more preferred by market during certain period of time, so it's critical for airlines and the whole supply chain to adjust to serve a smaller industry and prepare for very different market demand."
Aviation hubs, while likely to endure "some negative impact in traffic volume", will still play a significant role once travel demand resumes, Lu predicts.
Large hubs like Singapore and Hong Kong "have unique advantages to support comprehensive networks worldwide" to ride out the downturn, she notes.
"However, it's worth mentioning that to re-establish the network would be quite some work for these hubs, and they would want to revisit the market demand, which would be very different from that during pre-Covid time."
This analysis is written by Naomi Neoh, part of Cirium's Singapore-based reporting team
Amended to clarify IATA's forecast for 2021 traffic