Low-cost Avelo Airlines will become the first passenger carrier to connect Binghamton, New York to the popular Florida vacatino destinations of Fort Myers and Orlando.
The Houston-based carrier said on 31 August that the flights will begin on 16 November, just ahead of the start of the winter travel season.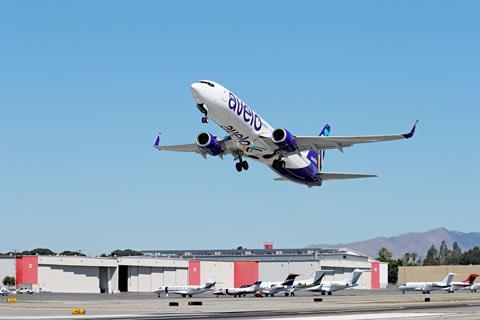 Binghamton is a small city near the Pennsylvania border with a population of less than 50,000, according to the US Census Bureau.
Travellers from the region currently must commute to Wilkes-Barre/Scranton International airport in Pennsylvania – about 112km (70mi) away – to catch a non-stop flight to Orlando. Alternatively, multiple carriers offer non-stop flights from Syracuse, New York to Fort Myers.
Delta Air Lines is the only other commercial carrier to operate flights from Greater Binghamton airport, with daily flights to its mid-west hub Detriot.
Avelo, which launched revenue service in April 2021, hopes the route will attract northern holiday-makers looking to escape to a warmer climate during the harsh winter months. So far, the carrier has operated more than 8,500 flights and transported about 1 million passengers, the company says.
A major component of Avelo's strategy is "flying unserved routes to primarily underserved communities across the country," Avelo adds. "At least one airport on every Avelo flight is a small home-town airport."
Avelo joins ultra low-cost carrier Allegiant Air in connecting smaller, lesser-served communities in the northeastern USA to larger markets in the Sunshine State. For example, Allegiant flies from Plattsburgh, New York - an city in northern New York state with a population of just 30,000 - to Fort Lauderdale, St. Petersburg-Clearwater and Orlando.