Recently launched US start-up Avelo Airlines will expand to the US East Coast this year with flights from Tweed New Haven airport in Connecticut.
Avelo will also open a crew base at Tweed, which has struggled to retain air service in recent years despite being located within the populous New York metropolitan area.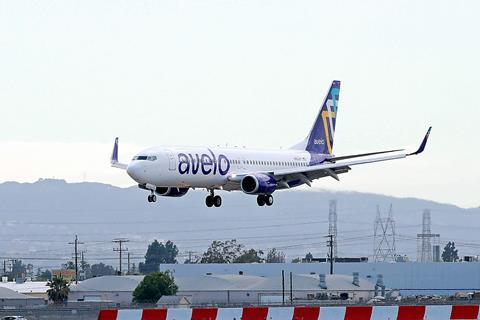 The airline, which began operations on 28 April with flights from Burbank, California, will begin flying from Tweed in the third quarter, using Boeing 737-700s, it says on 6 May.
Avelo has not disclosed which routes it will serve from New Haven. The airline also agreed to invest $1.2 million to help "upgrade and modernise facilities and operations" at Tweed.
Those funds are part of a $100 million improvement project underway at Tweed that includes construction of a new terminal and a runway extension.
Avelo intends to base more than 100 staff at Tweed, including pilots, flight attendants, customer support staff and technicians.
Tweed sits in south-western Connecticut, along Long Island Sound and about 56nm (105km) from New York City.
In the last 15 years, airlines had operated flights from New Haven to cities including Baltimore, Cincinnati, Philadelphia and Charlotte, according to Diio data. In past decades, commuter airlines also flew from Tweed to various destinations within New England.
These days, however, Tweed has just one commercial airline route – a flight to Philadelphia operated by Republic Airlines on behalf of American Airlines.
Several other airports are accessible to southwest Connecticut. Those include Westchester County airport in New York and Hartford's Bradley International airport (each about a 1h drive from Tweed) and, a bit farther away, LaGuardia and John F Kennedy International airports.
Avelo's founder and chief executive Andrew Levy formerly was Allegiant Air CEO.