US start-up discount carrier Avelo Airlines continues to expand out of New Haven in Connecticut, with plans to add routes from the city to three destinations.
On 26 May, the airline will launch flights from New Haven Tweed airport to Baltimore/Washington International airport, Chicago Midway International airport and Raleigh-Durham International airport, Avelo says on 8 March.
The carrier, which began flying in April 2021, will operate each of the routes five times weekly.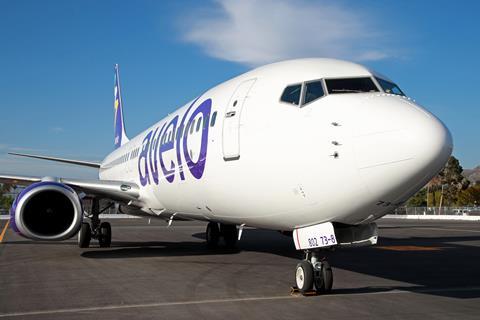 New Haven is a far suburb of New York City, located in a population-dense area of Connecticut.
In recent decades, air service at New Haven had been limited to a few routes operated by regional airlines on behalf of American Airlines.
American, however, stopped serving New Haven late last year, Cirium schedules show.
That is when Avelo stepped in. It launched passenger flights from New Haven in November 2021, with routes to the Florida cities of Fort Lauderdale, Fort Myers, Orlando, Tampa, Sarasota and West Palm Beach.
Andrew Levy, a former United Airlines executive and former president of Allegiant Air, started Avelo. The carrier operates a fleet of six Boeing 737s, including three 737-700s and three 737-800s, according to Cirium fleets data.