Low-cost start-up Avelo Airlines plans in September to launch its first flights between two cities in the western USA that are not its home base.
The Houston-headquartered airline began operations in April, and to date has been flying out-and-back trips between its base at Los Angeles-area Hollywood Burbank airport and 11 cities in the western third of the country.
On 15 July, Avelo says it will begin four-times weekly flights between Las Vegas and Santa Rosa, California, about 60nm (108km) north of the San Francisco Bay region.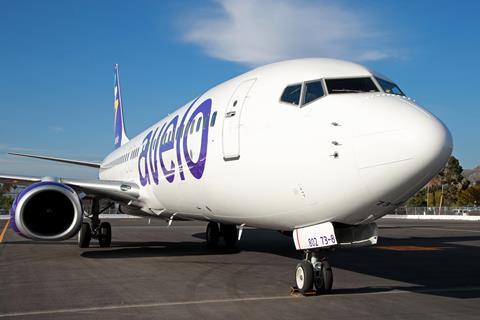 The flights are due to begin on 16 September and the carrier is selling tickets as low as $39 one-way.
The airline, which caters to price-conscious leisure travellers, already operates four-times weekly flights between Burbank and Santa Rosa.
"Our expanded service at [Santa Rosa] demonstrates Avelo's commitment to providing the Bay Area with more choice and affordability in air travel," says chief executive Andrew Levy.
Avelo last week said it was ceasing flights from Burbank to Grand Junction, Colorado and Bozeman, Montana – just two months after starting the routes – because "current customer demand is insufficient for us to justify continuing to fly beyond the summer".
In addition, the carrier appears to be abandoning flying on Wednesdays and Saturdays – generally days when leisure-travel demand is low – and doubling its checked bag fee to $20 from $10.
Avelo began selling tickets on 8 April and started flights three weeks later. It was one of two new domestic airlines that entered the US market this year. The other is Breeze Airways, which began flying in the southeast USA at the end of May.