Colombia's Avianca, Panama's Copa Airlines and United Airlines will still pursue a long-awaited a three-way joint venture agreement (JVA), even though the framework and market conditions have dramatically changed since the end of the Covid-19 pandemic.
"One of the commitments we had with United, which supported us during our Chapter 11 [bankruptcy protection] process, is to once again analyse the joint venture issue with Copa," Avianca chief executive Adrain Neuhauser said on 17 October at the ALTA Leaders Forum in Buenos Aires.
The three Star Alliance carriers announced plans for a joint venture in November 2018, but four years on, they have still not come to fruition.
"It was a different model back then and now it's a new negotiation we are starting," Neuhauser adds. "Point-to-point routes are again part of that discussion."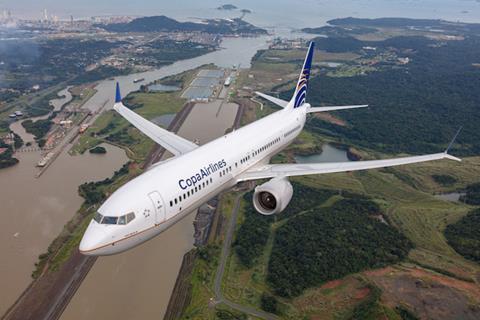 Avianca entered bankruptcy protection in May 2020, as the Covid-19 pandemic tore around the world. The company brought in new management and restructured its resources and network. In the 18 months since becoming chief executive, Neuhauser has put his stamp on the company, shifting the carrier's priorities which included ditching the Bogota hub-and-spoke model for what he has called an "efficiency-driven point-to-point schedule".
The discussions with Copa and United will continue "over the next months", though the negotiations will likely be "long-term", he adds.
Avianca is also looking to simplify its fleet, flying Airbus narrowbodies for shorter routes and concentrating its long-haul flying on the Boeing 787 Dreamliner.
According to Cirium fleets data, the carrier currently operates 70 A320, 13 A319s, 13 787s and 2 A330s. The A330s will be exiting the fleet in the coming months and the 319s will be retired "when we get new planes". Avianca currently has 99 A320neo jets on order with Airbus.
Any accord between the three airlines would require approvals from regulators in several countries, including the US Department of Transportation, which has to grant anti-trust immunity.